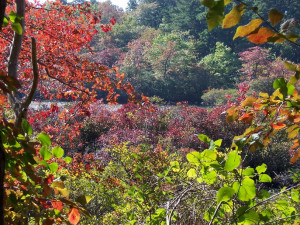 One of my LinkedIn connections shared a wonderful reminder today by Stephen R. Covey:
"Most people do not listen with the intent to understand; they listen with the intent to reply."
Maybe we feel compelled to have immediate answers to appear decisive, or avoid uncertainty, or save time, or some other reason that varies with the situation.  But are we really doing justice to ourselves and our relationships if we're often not really answering the true question being raised – or ignoring the idea that perhaps there are multiple answers that need to be tested and considered?  It's not easy to slow down, take a breath, and get comfortable with uncertainty or the fact we really do have options in life…the conscious choice path.  The rewards of doing just this, however, are great and greatly beyond our usual daily imagination.  So maybe we can all experience some magic by understanding more with deeper listening?