Bridging the Intangible and Tangible with Practical Tips and Guidance to Support Your Ongoing Financial Abundance
The overarching principles of attraction, abundance, and universal connections are inspirations and aspirations for our lives. This book provides the vital practical ideas, new perspectives, and guidance to reach these principles…a new bridge of information now available for all of us.
From the wise and gentle perspective of Laurie Bonser, financial management is not something we do, but an expression of all that we want to be. Invoking the principles of financial stewardship, she offers healing and thoughtful advice on how to infuse our approach to money with our deepest-held values.Eleanor Blayney, CFP®, Consumer Advocate CFP Board
Laurie transforms our thinking…to create the abundance mindset that will make each of us truly rich! In Financial Stewardship she gives us the steps to transform our dreams into an abundant reality. This book is truly a gift.Diane Weklar, Weklar Business Institute
~See TopBookReviewers 'Must Read' Recommendation + 5 STAR reviews below ~
~ Paperback and eBook available through   Amazon, Barnes and Noble, and booksellers nationwide ~
---
LISTEN HERE FIRST CHAPTER

SPECIAL AUDIO BOOK OFFER
** Complete audio book available directly from the author here via secure purchase/download SPECIAL OFFER only $10.00  ($22.00 retail) ~ no sign-up needed or information collected**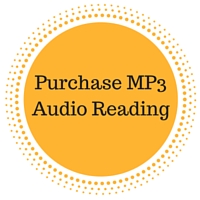 ---
"A no-nonsense, refreshing approach to personal finances that everyone should read." January 2016



TBR, TopBookReviewers.com
Laurie Bonser brings a refreshing aspect to personal finances in her latest book Financial Health, The Law of Attraction Meets Financial Stewardship. For many individuals, the words personal finance cause them to cringe or look for ways to procrastinate from the inevitable chore of budgets, banking or any investing. Laurie's book not only soothes these anxieties, she makes it fun to look again at your own personal finances and go well beyond that. Laurie takes the reader on a thought provoking mental and spiritual check-up that ties in with your finances and investments. She does this through engaging the reader in her well defined chapters and not preaching to them. I have read hundreds of self-help, "personal finance" books that inform me that I am the problem and I better use their magic fixes to rectify my situation. Laurie's approach had me sitting back in the airplane seat that I was in and really self-evaluating my finances and financial choices I have made throughout my life. I am now going back more slowly through the chapters to delve deeper into my understanding of how I can change things for the better and look forward to more investing with a fresh outlook that comes from myself and not a "how to" formula.
Laurie's credentials as a CPA and CFP shine through in a surprisingly no-nonsense writing style. She adds structure to each chapter topic with sections on how this has or will affect you not only mentally but also through your emotions and feelings. At the start of the book, Laurie mentions that this is a compliment to the Law of Attraction by Abraham Hicks, which I recommend on reading. With this in mind, Laurie's delve into "good vibrations" about financial matters that brings to mind the old adage that if you ask the universe for anything, you better be ready to receive. Laurie helps you to receive this through a series of 44 word and message decks from her first book, Financial Stewardship: A Guide for Personal Financial Health and Wellness that are a bonus at the end of this book. These "decks" help align the reader to keep them on track throughout the next few months and years. Yes, years because personal finance is an ongoing part of our lives as long as we are here.
Finally, a book that strengthens ourselves from within which we can reference again and again. Personally, I will be re-reading Laurie's book annually to see where my progress has gone spiritually and of course in my personal finances."
Wonderful.Useful. Heartfelt. Professional. A keeper.
"The Law of Attraction Meets Financial Stewardship" is the book I've been waiting for. It connects the entrepreneurial mind to the spiritual self and provides lists of questions as well as exercises that help the readers understand and take control of their financial life. The information is well-structured in compelling chapters that are captivating and easy to read. Laurie's warm and friendly, concise yet comprehensive writing style turns a complex, profound topic into a pleasant experience. I could sense beyond the words the author's genuine intention to help other people reach financial abundance, to empower them.
This is the kind of book you read more than once, with pen and paper at hand. You will want to write down any new ideas, do the exercises and take notes. Laurie offers lots of insights and practical tips on how to have ongoing financial abundance. "The key to effectively and consistently making financial choices that support your purpose is to choose your life goals first and align money decision second" is the one that will stay with me a stepping stone to my financial abundance.
The connection between spirituality and financial abundance is most often misunderstood. In The Law of Attraction Meets Financial Stewardship, author Laurie Bonser details the teachings of spiritual masters relative to monetary wealth, the false or misleading concepts that block so many from achieving their goals, and specific processes for moving into greater abundance. This book reminds us that we must be practical in our financial pursuits and that mastering the Law of Attraction requires more than just the recitation of positive affirmations.  Read more… 
A great concept and an even better book! Tons of practical tips and exercises for anyone looking to improve their financial standing. If we get what we believe we deserve, this book helps us to chart a successful path to our desired financial future. I love all the daily exercises. I love all the great tips. This book is a one of kind and a must read for anyone who feels their financial life needs some help.
This is the second book written by author, Laurie Bonser, that I've read. Getting what you want in life – personally, professionally and financially requires effort. And if you want a life that's spiritually abundant AND financially abundant, this book will give you the building blocks. What I especially like is how 'unscary' her approach to financial health is. It all boils down to being deliberate about everything we do. If changing your own personal financial story is important to you, I highly recommend this book.  It's practical and one that you will return to again and again.
---